W&W Group continues positive trend in the third quarter
Business performance after nine months remains above expectations
Consolidated net profit rises by 28 percent to EUR 220 million.
New business positive in all respects.
Consolidated net profit for 2019 as a whole still expected to be at the upper end of the target range.
Executive Board Chairman Jürgen A. Junker: "The W&W Group's new beginning is showing increasing successes in a market environment that is becoming ever more difficult."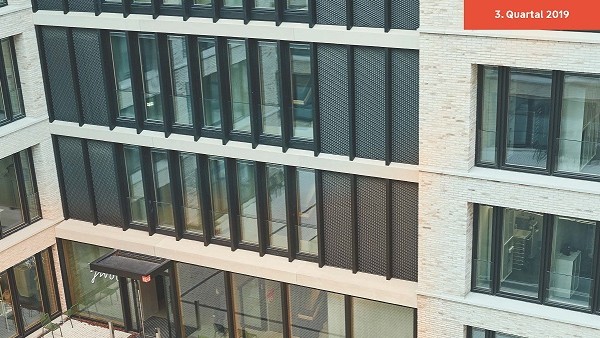 Download
In the third quarter of 2019, the Wüstenrot & Württembergische Group (W&W) posted encouraging business performance, continuing the trend set in the first half of the year. This is an extension of the positive effects of the Group's new beginning, which was launched three years ago with a commitment to digitalisation. Consolidated net profit rose by 28 percent to EUR 220 million in the first nine months compared with the same period in the previous year, thus coming in ahead of expectations. This was aided by sustained operational growth, continued good net underwriting income, cost discipline, as well as an improved net measurement gain from securities and financial instruments under IFRS. At the same time, W&W is using operational successes in order to make the Group resilient in a market environment that is becoming increasingly difficult.
Jürgen A. Junker, Chairman of the Executive Board of W&W AG: "Our business performance in the first nine months is all the more encouraging given that the market environment, which wasn't straightforward to begin with, is becoming even more difficult. The continuing slowdown in the German economy, low interest rates, increasing competition, growing regulation and high investments in digitalisation constitute great challenges for us and for the industry as a whole. The W&W Group actively tackled these challenges early on. The positive business performance is due in no small part to our new beginning three years ago, when we transformed our Group, coupled with a commitment to digitalisation. Everything that we've achieved is the result of our own hard work. The W&W Group will continue this course and pursue digitalisation unswervingly and with single-minded determination, which will enable us to gain more time for servicing customers and at the same time to prepare ourselves for even more difficult phases."
Housing division
Domestic construction financing business rose by 15 percent to EUR 4.67 billion from January to September 2019 (previous year's period: EUR 4.06 billion). Wüstenrot Bausparkasse, Germany's second largest private home loan savings bank, posted growth of 4.0 percent in gross new business, with total home loan savings contracts coming in at EUR 10.07 billion (previous year's figure: EUR 9.68 billion). Net new business amounted to EUR 7.99 billion (previous year's period: EUR 7.87 billion).
Insurance division
Property/Casualty Insurance posted growth in gross premiums of 5.7 percent to EUR 1.64 billion in the first nine months (previous year's period: EUR 1.56 billion). All areas (motor, corporate customers, retail customers) contributed to growth. Claims development continued to be very encouraging, particularly due to lower expenses for natural disaster claims.

In Life and Health Insurance, Württembergische Versicherung saw gross premiums written rise by 8.7 percent to EUR 1.74 billion (previous year: EUR 1.60 billion).
Brandpool division
The division, formed in 2018 in order to combine and coordinate the business models of the W&W Group, expanded its range of activity. In the third quarter, W&W brandpool GmbH participated in a financing round for the start-up familynet, which has developed a special app for digitalising the classic family calendar and organising such things as dates and contact groups. With this participation, brandpool is strengthening its presence in the lives of its customers in areas involving finances, housing, health, mobility, family and education.

The online insurance brand Adam Riese continues to develop very positively and has now grown its customer base to nearly 80,000 people.
Outlook for 2019 as a whole
Following the encouraging development during the first three quarters, the Executive Board continues to expect that the W&W Group will post consolidated net profit for 2019 as whole at the upper end of the target range of EUR 220 to 250 million. This forecast takes into account both the increasing macroeconomic risks and the higher volatility in the net measurement gain for securities and financial instruments.